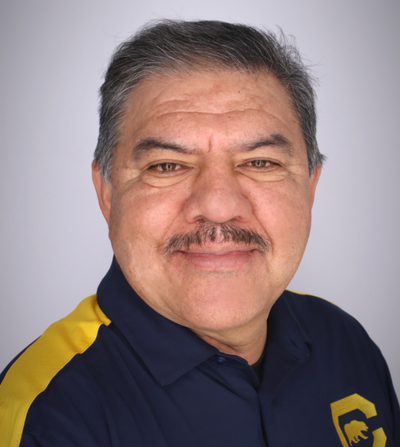 Assistant Director for Health Careers/BioSciences
Education
Educational Counseling MA – San Jose State University
Anthropology BA – Northern Arizona University
How did you get here?
Early in my career, I managed a community health center, one day I had to call patients to cancel their appointment because our doctor had just quit to work at a place that "Was more prestigious." It was heartbreaking to hear patients vent their frustration at receiving "lower quality" health care, thus I made it one of my missions in life to provide equitable access to health care so I accepted a job to work for UC Davis School of Medicine to work towards diversifying and enriching the health workforce. I have since worked at Stanford Medical School, UC Santa Cruz Career Center and San Jose State University as a Health Professions Advisor. I am very excited to be working with the very interesting and talented UC Berkeley students.
Who do you work with? What's cool about your job?
I work with students who either know they want a career in health care or are interested in exploring such careers. It is a privilege and a joy to help students achieve their career and life potential as it applies to careers that help people become the healthiest version of themselves.
What's the best career advice anyone has given you?
"Chance favors the prepared mind." Never stop learning. Every life experience, every interaction, every art form, every spoken or written word can enrich what you learn. This in turn, combined with hard work, will keep you employed in career(s) that are fulfilling.
Interests/Hobbies
My wife and I love nature hikes, from the coast to the mountains and every landscape in between. I am also cultivating a Salsa Garden with a variety of Chile's, Tomatoes and Herbs. My garden is patrolled and guarded by around 8-10 hummingbirds, it's hard to tell how many because they move so fast!