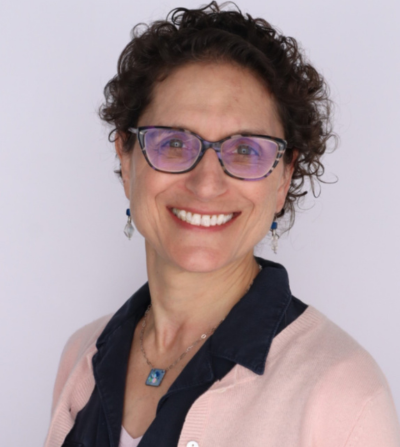 Assistant Director for Environmental Design
Education
M.S., Counseling, San Francisco State University (Career & College Counseling concentrations)
B.A., French, Minor in Dance, Tufts University
How did you get here?
When I graduated from college, I hadn't decided on a career direction. I held a variety of jobs through which I accumulated experience, skills and exposure to different kinds of work settings. In my free time, I enjoyed studying and performing with a West African drumming and dance group in the Boston area. At the same time, I explored possible paths, considering graduate programs in dance ethnology, linguistic anthropology, and other fields. Over time, I developed a set of criteria for what I wanted in my career. While working in an HR and accounting role at a startup tech company, I met with a career counselor and realized that her type of work might suit me. Soon after, I moved back to San Francisco and attended grad school.
I have mostly pursued a "portfolio career," dividing my work time between my job at Cal and other endeavors, including a private career counseling practice, teaching yoga, and developing workshops combining the two disciplines. I began studying yoga in 2013; since then I have become an advanced registered yoga teacher (RYT 500) and have almost completed my certification as a yoga therapist. I sometimes bring yoga philosophy and practices such as guided breathing and visualization into career sessions to help clients gain clarity and perspective, manage stress and feel more empowered.
Whom do you work with? What's cool about your job?
I work with undergraduates, master's level students and alumni from the College of Environmental Design. I am inspired by their creative skills and desire to make a social impact. I enjoy helping them clarify their goals, recognize and articulate their unique strengths, and manage stress and uncertainty. It's also gratifying when students/alumni I've worked with get hired or are accepted into grad school! And I appreciate getting to work with competent and caring Berkeley Career Engagement colleagues and campus partners.
What's the best career advice anyone has given you?
Being happy is more important than being "important."
Follow your curiosity – if something piques your interest, look into it – you never know where it might lead you.
Interests/Hobbies
Yoga, dance, photography, other visual and performing arts, biking, walking, languages (besides French, I've studied Spanish and Swahili and learned a bit of Dagbani); spending time with family, our two cats, and close friends.