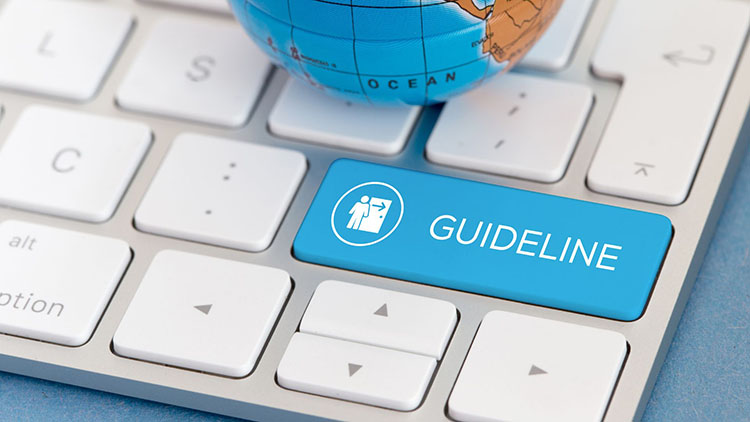 Job Offer Guidelines for Students
In recent years, Berkeley Career Engagement (BCE) has observed significant changes in employer hiring patterns for both summer interns and new college graduates from major universities nationwide. The combination of a very competitive marketplace for the best talent, a dramatic increase in early full-time employment offers extended to and accepted by successful summer interns, and employers' general shift toward more on-campus recruiting in the fall rather than the spring has resulted in a markedly different recruitment landscape.
Few employers are willing to conform to later deadline dates for student job offers as they manage their complex recruitment processes across multiple campuses. Based upon our surveys and discussions with employers, we have learned that most employers are, in fact, operating under a two-to-three week response window for all student offers extended.
Due to the COVID-19 pandemic and associated economic impact, the entry-level job market and campus recruiting timeline faced substantial disruptions. The guidelines below have been updated to allow increased flexibility during the uncertain future ahead.
Within this current context, BCE has established these guidelines to provide both students and employers a fair, transparent, and up-to-date framework for managing the offer phase of the recruitment process:
For all offers extended for summer internships or full-time employment, including return offers, employers have been strongly encouraged to allow a minimum of three weeks, and preferably more, from the date of the written offer for students to accept or decline.
Avoid hoarding job offers. It is a fact that you will only accept one job offer. When you hoard offers, it prevents organizations from offering the job to another qualified Berkeley student. In fact, it prevents the employer from hiring anyone to fill the position. Your decision to hold onto multiple offers hurts future students and affects the incoming cohort of a recruitment cycle.
Important: Please be advised that the College of Engineering has issued separate job offer guidelines covering their declared students
Employers are encouraged to remain flexible in granting offer extensions on a case-by-case basis as circumstances warrant.
The written offer should clearly state all appropriate terms and conditions, including, but not limited to, position title/description, location, benefits, start date, salary, bonuses, etc.
All bonuses or other incentives are to remain in full effect for the entire duration of the offer period.
Students will be encouraged to contact employers directly if they have any questions or concerns about their offers, including needing more time to make their decisions.
Exploding Offers
UC Berkeley Career Engagement defines an exploding offer as any offer which does not conform with the offer guidelines listed above. Students should not be pressured to accept offers "on the spot" or "early," whether this is based upon a shorter timeframe for consideration overall and/or due to any special diminishing incentives attached, e.g., tiered or expiring bonuses, reduced options for location preferences, etc. Berkeley Career Engagement expects all employers to refrain from such practices when recruiting Cal students and alumni.
FAQ's about our Job Offer Guidelines
Other schools ask employers to give deadlines in October or November. Why doesn't our BCE provide the same time frame for students?
It's important to note that UC Berkeley runs on the semester system, while most UCs, and many Bay Area universities run on the quarter system which begins later in the fall.
There has been a general shift in the marketplace toward early Fall semester recruiting, creating a more competitive landscape for employers to finalize offers. Under this environment, few employers are willing to conform to a specific date deadline late in Fall semester. They need to know how many full-time positions they're recruiting for early in Fall semester so they can plan their recruiting strategy accordingly. In other words, they need to know how many and which positions they need to recruit for at the beginning of the Fall semester.
In the past, BCE has imposed November 1 and October 1 deadlines for employers. However, many employers refused to comply, which puts complying employers at a disadvantage.
Additionally, many employers post-Covid have amplified their recruitment efforts beyond Fall into the Spring semesters as well as implementing a "rolling basis" recruitment process throughout the academic year for employers to better meet their recruiting targets.
Every year, the BCE surveys employers to find out how much time they give students to make decisions. The vast majority give students 2 to 4 weeks to make a decision. Less than 15% give less than two weeks.
When we talk with employers who do abide by other schools' offer deadlines that are later in the semester, they have let us know that the students who do ride out their offer until the deadline are at a disadvantage compared to students who make decisions earlier. The earlier you decide to accept, the more likely it is you will get assigned to your preferred work team and/or location.
When the BCE has surveyed students in the past, the vast majority said they were able to make an offer decision in two weeks or less.
Three weeks doesn't give me enough time to recruit. What am I supposed to do?
All employers appreciate open communication throughout the job offer process. If you feel like you want to recruit with other employers before making a decision, ask the employer for an extension.
Many employers are willing to provide extensions to deadlines if you make a reasonable request. Be prepared to explain why you need an extension. If asking for an extension it's best to let them know how much time you will need, and why you will need that much time. Be careful saying you want an extension so you can apply for other jobs and see if you get a better offer – this may make them think you're not really interested in their job.
Remain courteous and respectful when asking for an extension – you're asking the employer to make an exception for you.
Be prepared that the employer may not be able to offer you an extension. If they cannot, you will need to make a decision about your offer before you can recruit with other companies. Be realistic and honest with yourself. Do you have doubts that the position is truly the best fit for you? It's better to decline an offer than accept it if you are in a position to wait for something better-suited to you. 
Berkeley Career Engagement guideline seems to favor employers over students.
Our guidelines were designed to be realistic and flexible given the current recruiting marketplace. Many employers cannot abide by guidelines that force them to let students wait until November 1 to make a decision. We're concerned that employers may decide not to work with the BCE or come to UC Berkeley to recruit students if they cannot abide by our guidelines, and that practice would not serve employers or students well.​
We have services to help you manage the job offer process. Make an appointment or drop in to see a Career Counselor.
Should I just accept the offer now and let them know if I change my mind later?
Do not accept an offer you are not committed to, and do not renege on an offer you accept. The damaging consequences may be extreme and irreversible:
You will irreparably damage your reputation. In an increasingly-connected world, professionals have large networks and change jobs or companies often. They will bring the memory of your behavior with them, and could affect your ability to find another job in the future. 
Companies spend thousands of dollars to recruit you, and if you renege on your commitment with little notice, it will be unlikely they will be able to replace you.
When students renege on offers, employers get a bad impression of students in your school or college, of the university in general, and of Berkeley Career Engagement Team. Employers have stopped recruiting at Cal because of this type of behavior.
Other students may have really wanted the job and you will have robbed them of the opportunity.

It is better to respectfully decline an offer and keep looking than to renege.
My employer gave me less than three weeks to make a decision. What can I do?
Ask the employer to comply with the Berkeley Career Engagement's Job Offer guidelines and ask them for an extension. Also, explain to them why you feel like you need more time to make a decision.
If after speaking with them, they still will not give you three weeks, Berkeley Career Engagement may be able to contact the employer on your behalf—with your permission. Please note that this is a last resort and also may impact your relationship with a prospective employer. Students are encouraged to meet with a Career Counselor as a first step to discuss their options.
If you know you want to accept or decline the offer within the time frame that they gave you, there is no need to ask for an extension.