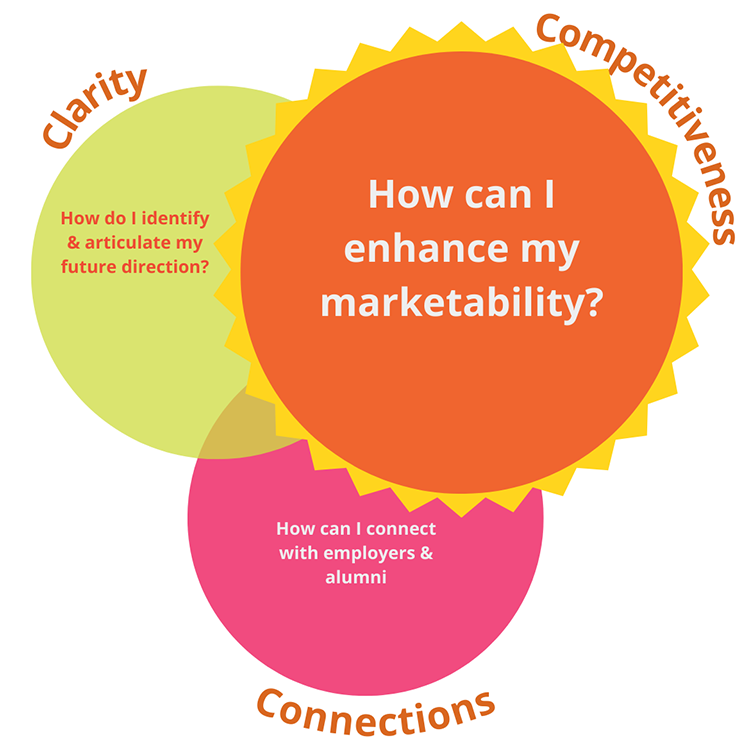 Whether you know your career goal or not, building your knowledge and skills both in and out of the classroom will make you a strong job candidate. In addition, it is important to know how to communicate your qualifications to employers. Here are some resources to help you do so.
Experiences to Enhance Marketability
Find opportunities to develop experiences and skills. These can include jobs, internships, experiential learning, and other opportunities.
Berkeley Career Engagement Programs and Resources