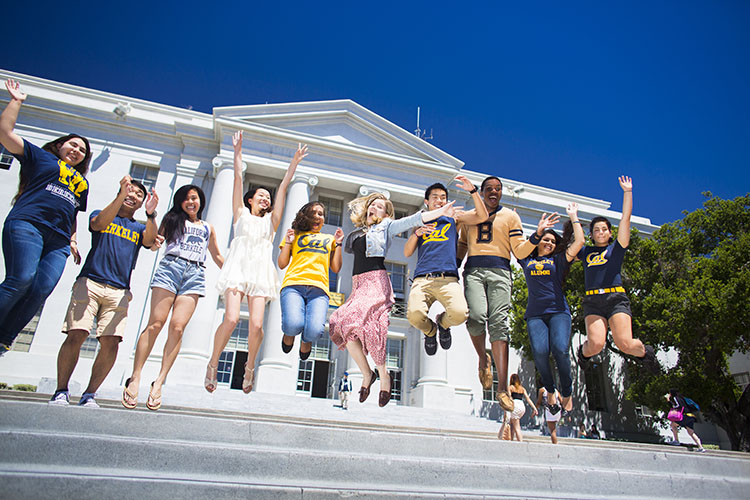 Connecting Majors to Careers
"What can I do with my major?" is a question we hear from many students. Listed below are some resources to help you find out! 
Your career does not have to be decided by your major. In fact, the experience you gain outside of the classroom from, for example, internships and student organizations, can influence your career direction as much as or more than your major studies.
Major-to-Career Resources
Berkeley Career Engagement's First Destination Survey: Each year the Berkeley Career Engagement surveys recent graduates (May, August, and December graduating cohorts) to learn of their employment, graduate school, or other destinations upon graduation. Use the interactive survey results to see the particular jobs, employers, and grad school programs chosen by these alumni.
What Can I Do With This Major?: This set of downloadable pdfs provides the common industries and jobs related to over 80 majors. It also offers tips for entering various fields.
LinkedIn Alumni Tool: LinkedIn's UC Berkeley's alumni tool contains the LinkedIn profiles of 500,000+ Cal alumni registered on LinkedIn! Filtering and reviewing profiles of the more recent alumni from your major can give you an idea of your options, especially if you reach out to them to learn more, using our 5-Point Email tutorial. View our YouTube video for more tips: Using the LinkedIn Alumni Feature.
Major Maps – Division of Undergraduate Education: Academic departments have created comprehensive 4-year roadmaps that include information regarding academic, co-curricular, discovery opportunities, and career pathways for 90+ undergraduate majors.
Suggestions for Using This Information