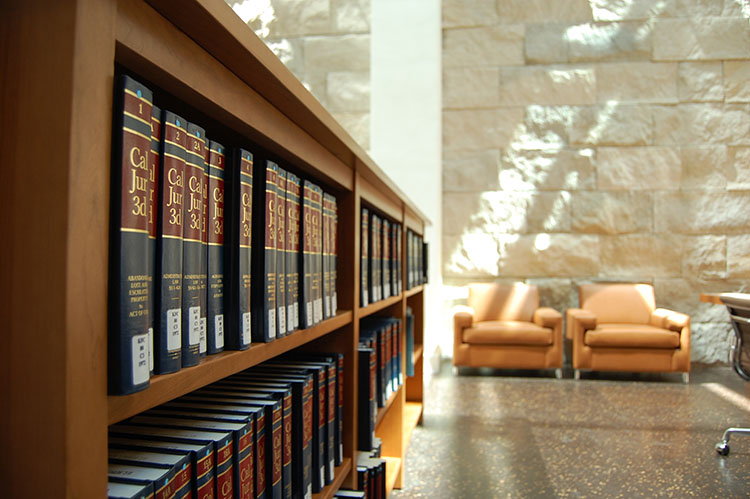 Law school prepares students to understand and work with legal systems by developing their abilities to write and speak persuasively, anticipate consequences, and use creative and analytical problem solving skills. Upon graduation, most law school graduates practice law, but a legal education is very flexible, providing excellent training for any number of professions.
How is Law School different from Undergraduate Education?
While law school students learn to become better thinkers, writers, and speakers, law school is not merely an extension of a letters and sciences undergraduate degree program. Here are a few ways that law school differs from undergraduate education:
Focus: While you will learn to "think like a lawyer" rather than to memorize specific laws, your studies will be more focused than they were as an undergraduate. At most law schools, your first year of classes will be composed of required courses and most of the electives available in the second and third year will also be law related.
Teaching method: During first year classes and sometimes beyond, you will probably encounter the case method of teaching, also known as the Socratic Method. You will be assigned to read voluminous amounts of judicial opinions and to write summaries of them called briefs. Then, you may be called upon in class to answer a series of questions about the opinions, including the facts presented in them as well as the legal principles and reasoning used to formulate them. The case method tests your ability to synthesize information and to apply knowledge to new situations.
Evaluation: One of the hardest things for many new law school students to adapt to is the fact that they may not see any form of evaluation or grade until the end of the semester. Some law schools only distribute grades once a year.
What Law Degrees are available and how long does it take to get them?
The Juris Doctor, or JD, is the most common degree conferred by law schools. All American Bar Association approved law schools usually require 3 years of full-time study to earn a JD. Some law schools also offer part-time programs that generally take 4 to 5 years to complete. In addition, many schools offer joint degrees, such as a JD/MBA, JD/MPP, or JD/MA that may take 4-5 years to complete, but generally take less time to complete than completing the two degrees separately.
There are also post-JD degrees available for international students who have studied law in their home countries and for JD holders who are interested in law school faculty careers.
If you're interested in learning more about what the experience might be like for you, check out these stories!